Learning to fly – training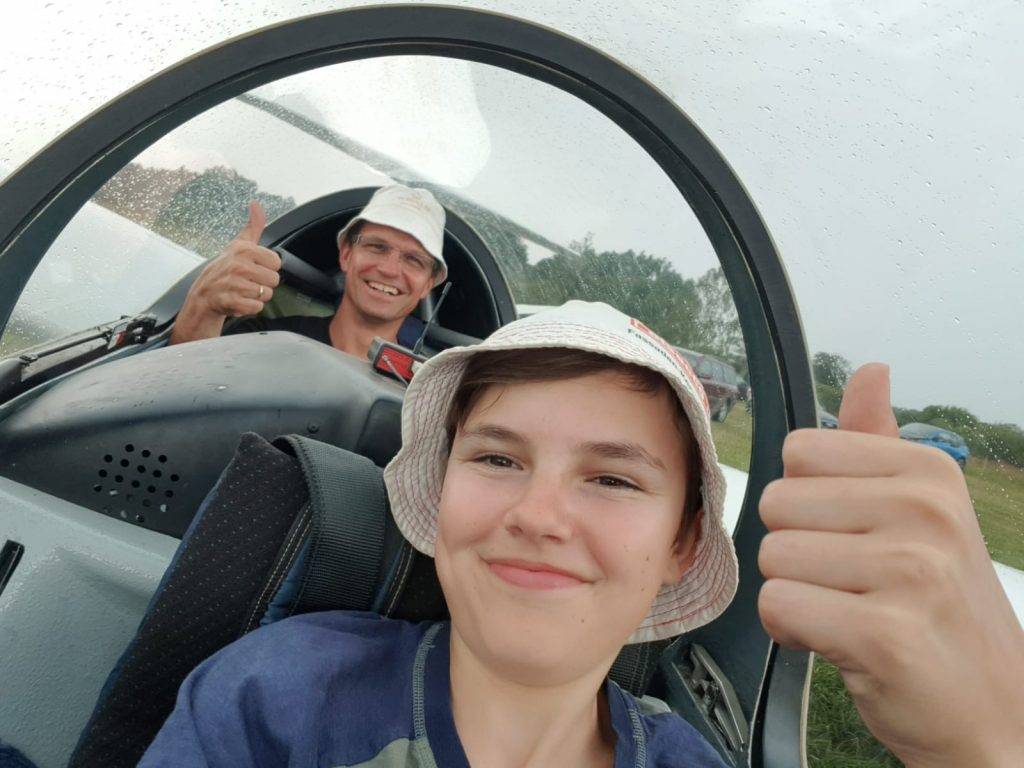 How do I become a glider pilot?
There is no legal minimum age to start training. However typically students are at least 13 years of age when they are ready to handle a plane.
The training is divided into theoretical and practical sessions. At our airfield near Neuruppin the focus is on the practical part. Two double-seaters (ASK 21) are available for training flights.
Our volunteer flight instructors will teach you everything you need to know and do in order to become an excellent pilot. What counts is your personal commitment. Typically 40-80 starts with an instructor are necessary before you can get into the air on your own for the first time. These first solo flights are followed by further training flights in a double seater plane, then also in single seaters before you can apply for your practical examination. Throughout he whole journey a flight instructor will always be at your side with advice and support.
It will take between one to three years of training before you can hold your license as a glider pilot in your hands — all depending on your flying activity during the training. The gliding season runs from the end of March to the end of October.
During the winter months, the basic theoretical knowledge is taught at the Technical University of Berlin. The classes include the subjects of meteorology, aviation law, human performance limits, navigation, behaviour in unusual circumstances, aerodynamics, and aviation technology.
If — after reading this website, visiting our airfield and perhaps even taking a first test flight — you come to decide to join, please send us a two-line email at info@segelflug.berlin and introduce yourself! You will then receive the admission forms via pdf. As a rule, you will be registered for insurance purposes for the next flight day and can begin your training straight away.
Notice! Due to regulations we are constrained to instruct in German. Exams are held and final documentation must be issued German. Though all our instructors are quite fluent in English, we highly recommend learning German a.s.a.p.
Some information as PDF